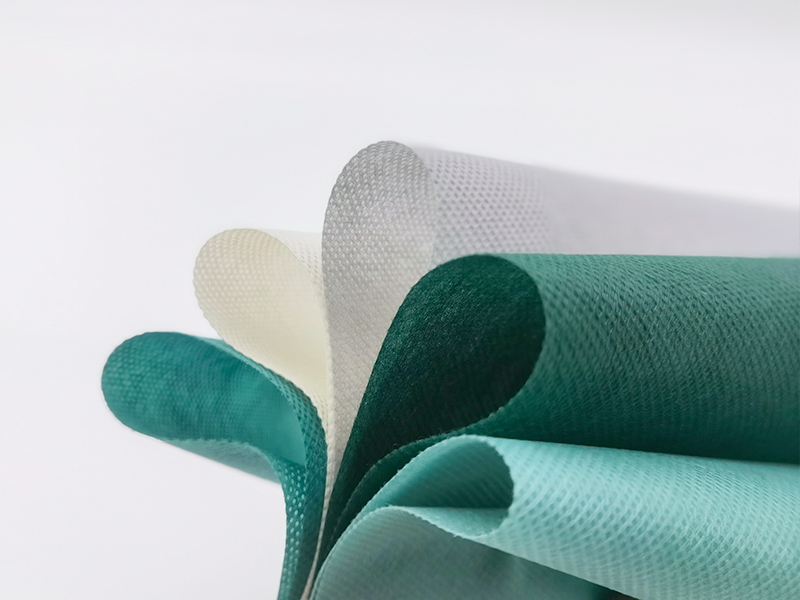 With the growth of economy, people's demand for non-woven fabrics is increasing, and the production of non-woven fabrics in China is also developing rapidly. Especially the non-woven equipment and production capacity of spunbond, spunlace, hot air technology has been rapid growth in recent years.
According to the forecast, in the next few years, the annual production of non-woven fabric will still maintain a growth rate of 6%-10%, to 2023, the annual production of non-woven fabric will exceed 8 million tons. With the upgrade of equipment and the improvement of R&D ability. For non-woven enterprises, in addition to focus on the production of more high quality, high specifications, high-grade products, also to develop a broader market, so that the non-woven industry can make a further development.
1. Market background analysis
The global spunbond non-wovens market is estimated to be worth $12.7 billion and is expected to reach $18.3 billion by 2023, with a CAGR of 7.6% to 2023, according to Smithers Pira's latest market research report back in 2018. The high demand for polypropylene spunbonded nonwovens is a key factor driving the growth of the market, especially in the light of this year's outbreak, as spunbonded nonwovens are becoming more and more popular compared to other nonwovens and are also being used in the medical sector. The high cost of the final product may affect the pricing structure of the intermediate industry, and the stagnant growth of the infant diaper segment in mature markets has also become a key constraint on the growth of spunbonded nonwovens in the Western markets.
With the improvement of sales volume, China's non-woven fabric market size reached 114 billion yuan in 2019, a year-on-year growth of about 6.4%.
2. Analysis of recent market data
Nonwovens industry analysis pointed out that China is the world's largest non-wovens production and consumption of large countries. According to the Development Analysis and Investment Prospect Feasibility Assessment Report of Key Enterprises in China's MELT BLAST Nonwovens Industry (2020-2025), the import volume of nonwovens in 2019 will be about 140,000 tons, while the export volume will be about 970,000 tons. In 2019, China's non-woven fabric output reached 6.18 million tons, up 6.9% year on year, ranking first in the world market share. China's nonwoven production in the next 5 years will still be able to maintain a high single-digit growth rate.
As a result of the COVID-19 outbreak, the growth of non-wovens is set to exceed previous estimates. In addition to the medical needs caused by the current outbreak, the fastest growth areas for non-wovens include sanitary napkins, baby diapers, adult incontinence products and other cleaning and wiping products.
As of the first half of 2020, the production capacity of melt-blown non-woven fabric in China is 83,240 tons, and the actual output is 53,523 tons. The actual production of melt-blown non-woven fabric accounts for only about 1% of the overall non-woven fabric market, and the production capacity is relatively limited. According to the policy and environment of non-woven fabric industry, there are fewer enterprises that can provide meltblown cloth, which is more important for medical masks. The enterprises engaged in meltblown cloth mainly concentrate in Jiangsu, Zhejiang and Henan provinces of 23.53%, 13.73% and 11.76%, accounting for 49.02% of the whole country.
3. Future market forecast
It is estimated that China's non-woven fabric market demand will reach 138 billion yuan in 2020, with a year-on-year growth of about 8%. In 2019, China's non-woven fabric market demand is about 127.8 billion yuan, with a year-on-year growth of about 5.6%. China's non-woven market demand is mainly concentrated in East China, South China, North China, Central China and other areas with large population.
According to in-depth research from Smithers Pira, continued demand will drive the CAGR of global spunula nonwovens consumption to 7.9% or more in 2024. Future profitability will also depend on the continuous development of existing spunlaced processes and the implementation of new production technologies to meet end-user and market requirements.
4. Summary
From the perspective of consumption structure, China's largest non-woven applications for medical and health care, and the United States market 60%~70% of the non-woven for medical and health and daily necessities, in Japan, industrial, medical and health supplies consumption of non-woven fabrics accounted for 57.4% of the demand. Due to the high cost of use, the proportion of disposable protective nonwovens in China is far lower than that in developed countries, and the consumption of medical nonwovens still has a large space for development.
At present, with the rapid development of China's economy and the increasing income of residents, the demand for non-woven fabric industry has not been fully released. Non-woven fabric industry policy and environment pointed out that, for example, sanitary napkins and baby diapers market is very broad, the annual demand is hundreds of thousands of tons, the second child is open, the demand is soaring. Medical treatment is gradually developed, and China's aging population is serious, non-woven fabrics used in medical and health is also a rapid growth trend. The market of hot rolled cloth, SMS cloth and airflow mesh cloth, filter material, insulating cloth, geotextile and medical cloth is very big in industry and engineering, and will be more and more big.
Overall, the market demand for non-woven fabric is still growing, but for the product's performance, and innovative application requirements are also rising, enterprises to increase investment in equipment and production capacity at the same time, also want to closer to the market demand and growth, layout of the global market, to avoid a situation of excess production capacity.